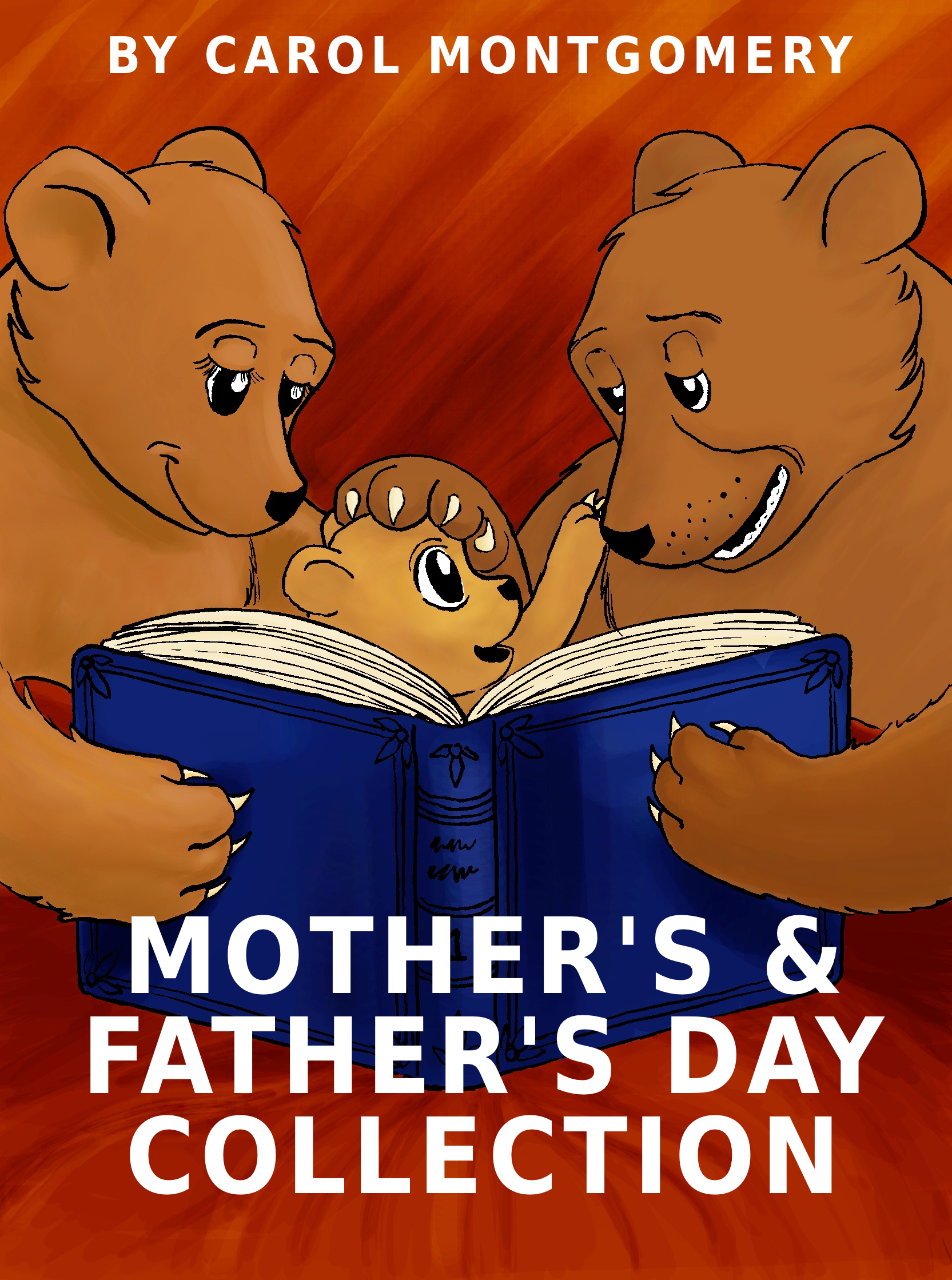 Are you looking for a fun and creative way to honor mothers? Here's a very short, free Readers Theater script entitled "Mom: Every Day Is Mother's Day."
Although this light-hearted Readers Theater script was written for choral Readers Theater, it could also work well as a puppet script for Mother's Day. The annotated curriculum links for easy lesson plans not only cover craft and gift ideas, but also the history of Mother's Day.
TIME: a little over a minute CAST: 2+ TONE: cheerful READABILITY: .7 (Think primary level.)
Here's a brief excerpt from the first page of this fun Readers Theater script:


Mom: Every Day Is Mother's Day
A Choral Readers Theater
By Carol Montgomery
©2011

Guys: You knew me way before I was born.

All: Mom.

Girls: You loved me, fed me, watched me 'til morn'.

All: Mom.

Springs: You've got the kitchen cooking and working out a meal to feed the clan.

Summers: Now all our tums are looking for something more than fast food, that's the plan.

All: Yum!

Girls: You make our house a wonderful home.

All: Mom.

Guys: You make our hearts shine like the car chrome.

All: Mom.

Falls: You've done so much for us we can't imagine all that you have sacrificed.

Winters: You share your love with us and offer all your wisdom and advice. (...continued to the surprise ending...)

*** Click on the PDF link below to see the full printable version of the fun free Readers Theater script with annotated currciulum links for easy lesson plans "Mom: Mother's Day Is Every Day."

Download the PDF "Mom: Mother's Day Is Every Day," a fun Readers Theater script written at a primary level for choral Readers Theater or puppet plays.